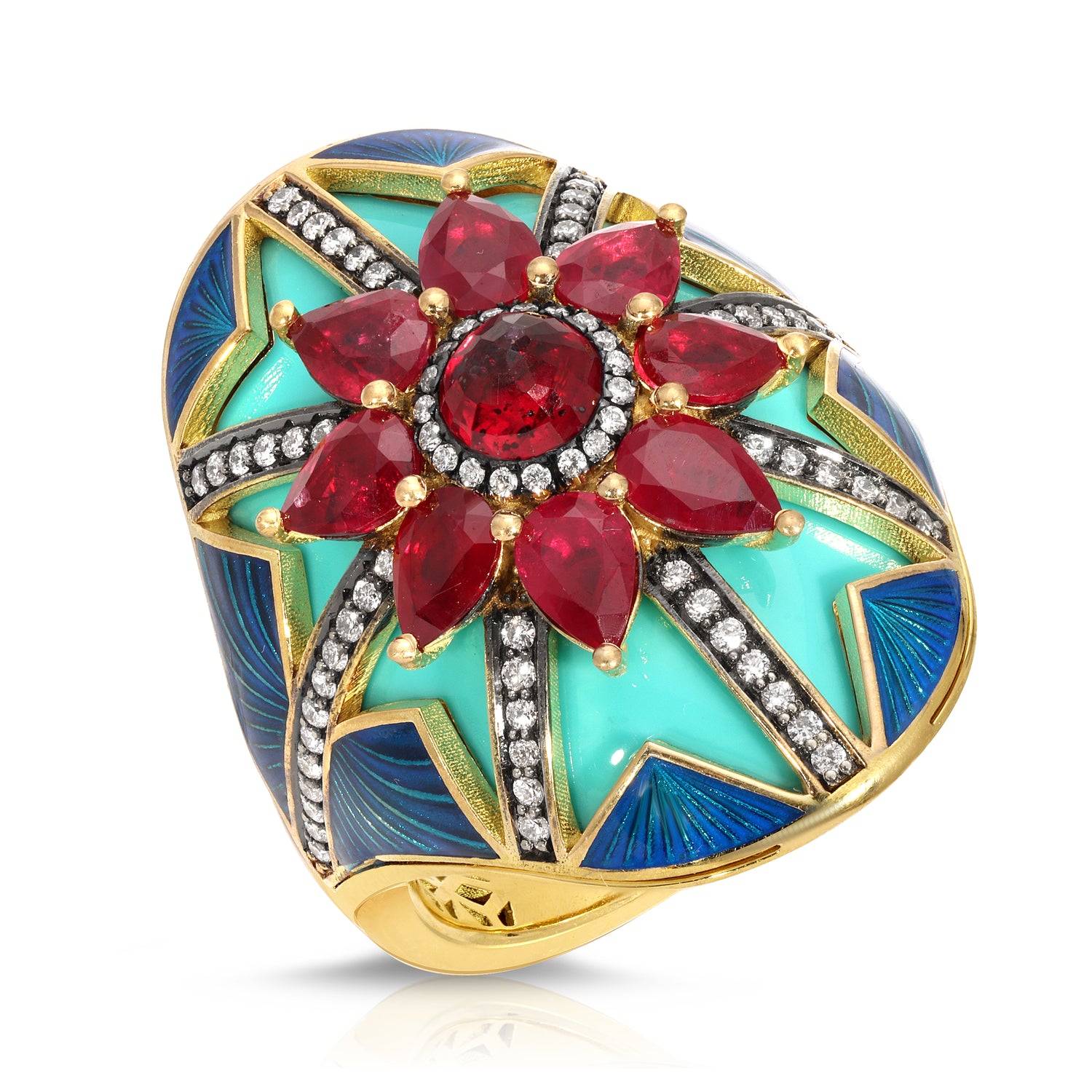 INSTORE Design Awards, 2023 Best Enamel, Retailer's Choice
Starburst Ring: An expertly crafted masterpiece with a sophisticated design language, evoking a sense of otherworldly beauty that is both bold and dreamy. A one of a kind and stunning celebration of color and design that pays homage to the transformative power of shapes and hues. Exceptionally crafted in 18K yellow gold, sparkling with diamond rubies, and enamel.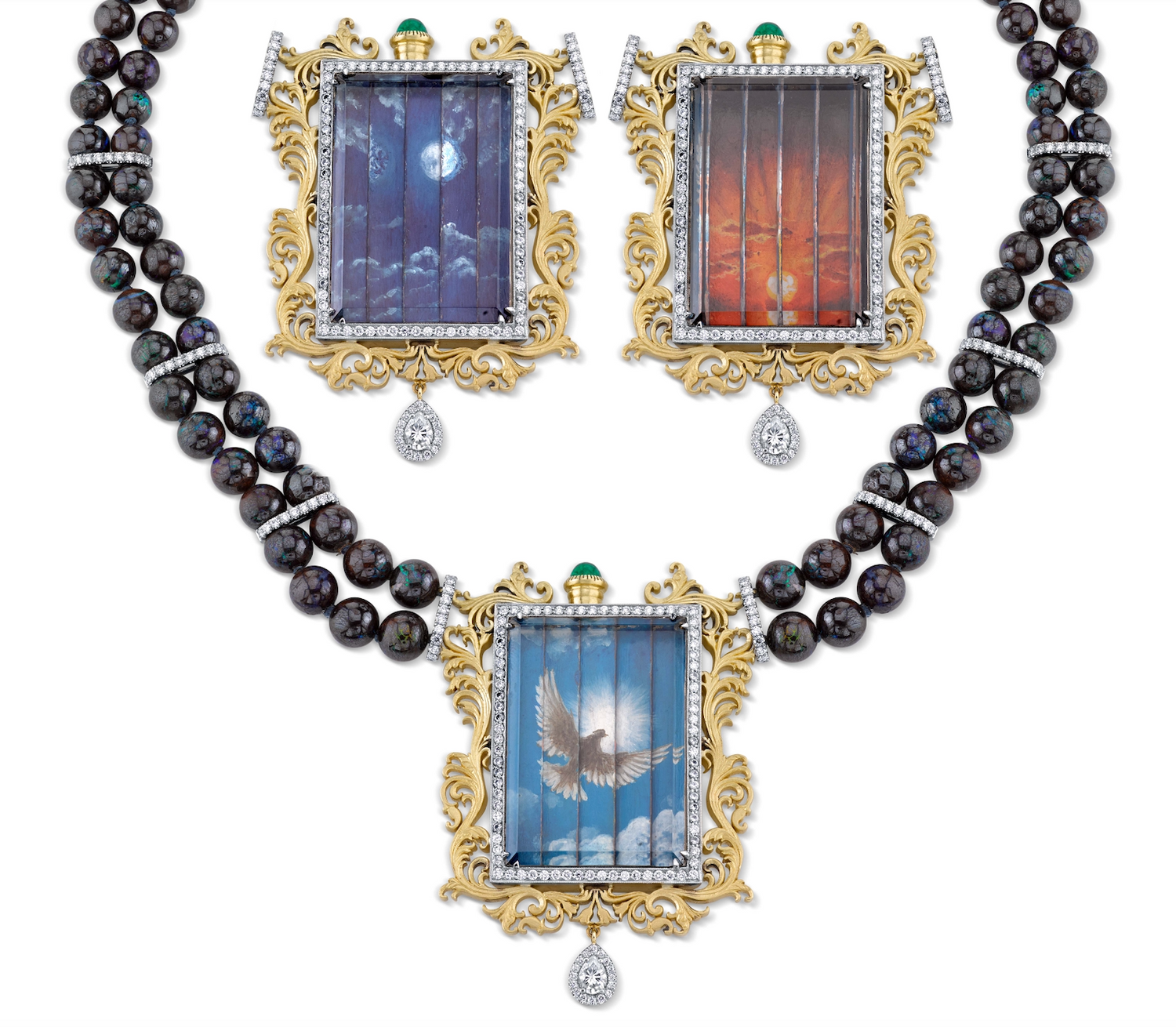 INSTORE Design Awards, 2022 Best Statement Piece, Retailer's Choice
A window to the soul:This whimsical, creative and luxurious one-of-a-kind piece is masterfully craftedin18K yellow gold & platinum. Hanging from a delicious set of boulder opal beads, sparkling with 3.07TCW of diamonds, and 18ct special cut smoky quartz over the mechanical pendant featuring a series of changing images of a birdinflight to a sunrise to a night sky. Combining technical complexity, playfulness and visual elegance, this necklace truly is a statement piece!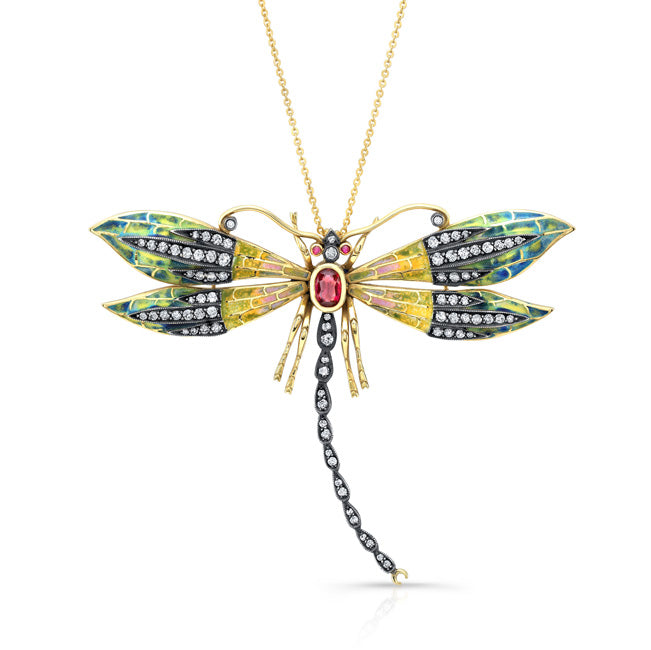 Saul Bell Design Awards, 2018 Second Place Winner, Enamel Category 
Dragonfly Pendant:This unique creation is exceptionally crafted in 18K yellow gold, sparkling with 1.24ct ruby and 1.85ct diamonds. But the true magic of the dragonfly comes alive when it is faced to the sun. The multicolor plaque-a-jour enamel wings resemble stained glass windows as the light shines through them.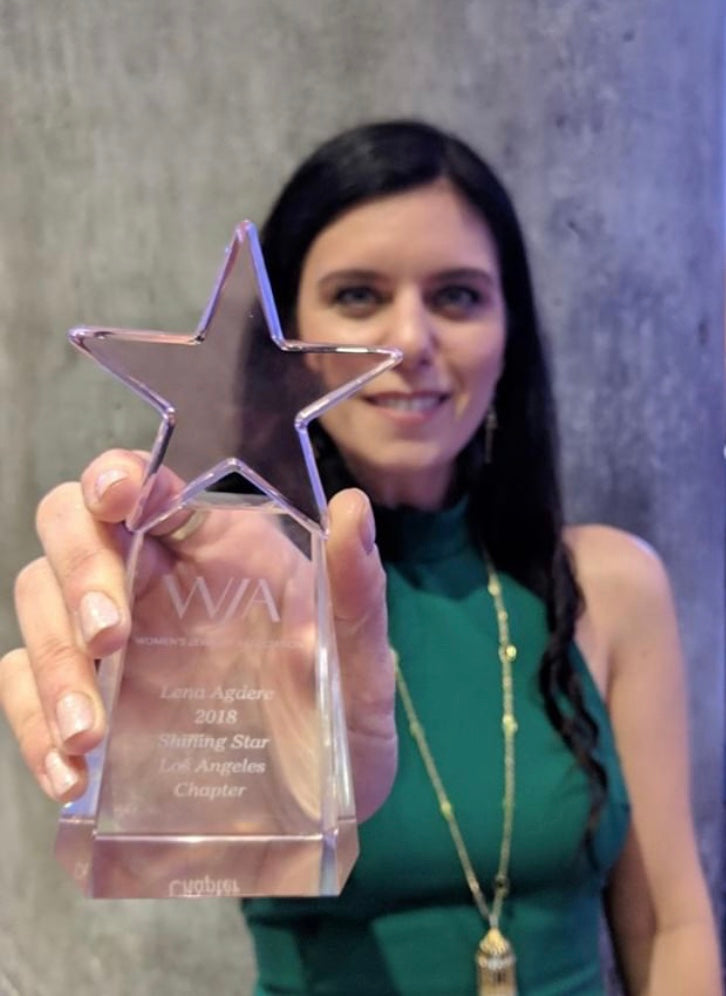 Shining Star Award, 2018 Women's Jewelry Association
WJA honors one member from each chapter who has given exceptional service over the course of the past year. Shining Stars are passionate, engaged volunteers who contribute extraordinary effort and energy to their local chapters.  Each year the awards are presented at the IN THE SPOTLIGHT event. Lena Agdere was nominated as the Shining Star of WJA's Los Angeles Chapter.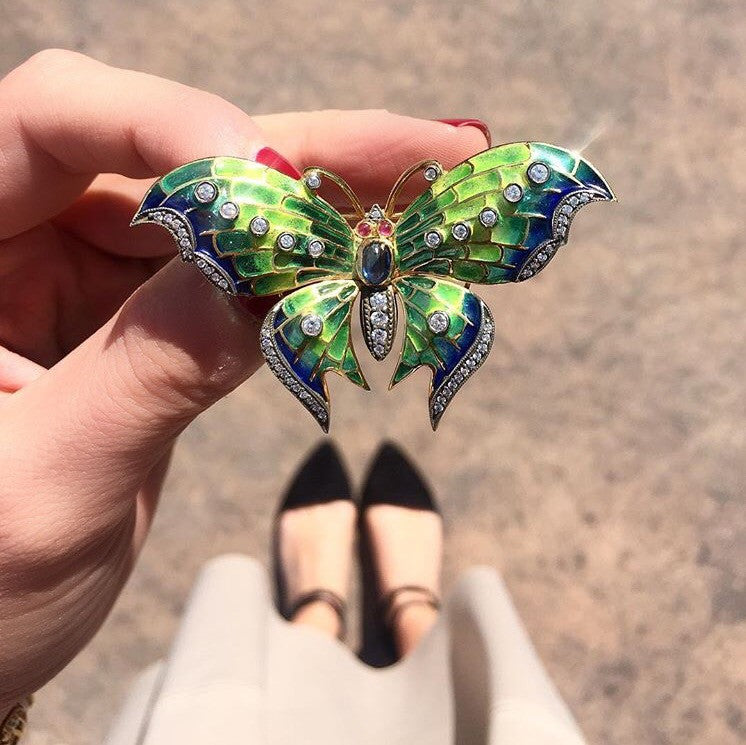 JCK Tucson Design Challenge 2017 Winner, Oprah Magazine
The design challenge judging panel  featured Sharon Hitchcock, Jewelry Buyer for UncommonGoods, Paula Lee, Accessories Editor for O, the Oprah Magazine,and Main Street Revolution by Overstock.com. Butterfly Brooch crafted in 18k gold, 0.85ct diamond, 0.75ct sapphire, and enamel.
AGTA Spectrum Awards 2016 Honorable Mention // Evening Wear
Ballerina Ring crafted in 18K yellow gold and platinum featuring a 65.0 ct. specialty-cut lemon Citrine accented with diamonds and enamel. Dynamic father & daughter team while attending Spectrum 2016 Gala.