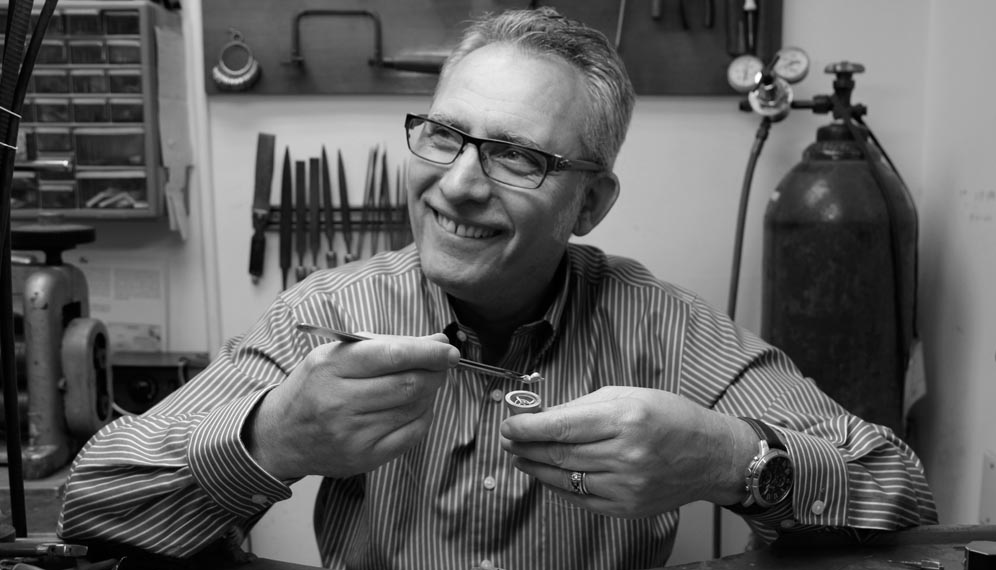 Meet Sinork Agdere of Lord Jewelry 
Sinork, please share your story with us. How did you get to where you are today?
When I was 14 years old, I became an apprentice to a renowned artisan and goldsmith in a small workshop in Grand Bazaar, Istanbul. With endless curiosity, I sat next to my mentor day in and out watching him work for nearly six months before I had my first chance to touch a piece of metal and start working on it. At that moment, I knew this was it… My curiosity had just turned in passion! Over time and endless dedication, I was able to build a strong foundation of knowledge of the industry along with technical skills to pursue my dreams of designing and crafting fine jewelry. I really focused on perfecting my art while immersing myself in jewelry history and design periods. After years of designing, I built a strong and loyal following of clients along with industry professionals who turned into a network of friends in time. In 2002, I left Europe to start a new life in the Unites States and opened my doors to the atelier Lord Jewelry in the heart of the Downtown Los Angeles jewelry district and devoted myself to creating fine jewelry that fused my distinctive old world European style with high fashion. Over 40 years doing what I do now… Time flies when you are having fun!
We're always bombarded by how great it is to pursue your passion, etc. – but we've spoken with enough people to know that it's not always easy. Overall, would you say things have been easy for you?
I faced the biggest challenge of my career when I decided to move and start a new life with my family in the United States. I left everything I knew behind and started over in a new country. On the other hand, having the courage to do so has been the biggest reward.
We'd love to hear more about your business.
I design and handcraft one of a kind fine jewelry. My work has an old world European style with a modern twist. I love combining labor-intensive techniques, and finding balance between technical difficulty and visual elegance. I would describe my collections as luxurious, timeless, unique, sculptural bold yet delicate with historically rich themes. My collections are perfect for jewelry connoisseurs who value fine art and high fashion. I specialize in jewelry enameling. It is one of the most historic and versatile methods of creating luscious color on metal. I have spent many years mastering the art enameling. I really enjoy enameling and take great pride in reviving and restoring enamel jewelry.
What were you like growing up?
I started showing interest in creative arts such as sculpting, painting, and design at a very young age.